Manuel Ocasio, PhD
Director, Violence Prevention Institute
Assistant Professor of Pediatrics, School of Medicine
School of Public Health and Tropical Medicine
Tidewater Building, 1440 Canal Street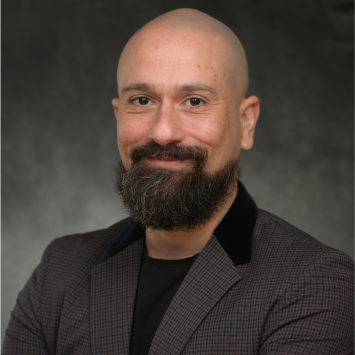 Education & Affiliations
PhD in Epidemiology, University of Miami
Master of Science in Public Health, University of Miami
Bachelor of Arts in Molecular Biology & Biochemistry, Wesleyan University
Biography
Manny Ocasio is an Assistant Professor in the Department of Pediatrics at Tulane University School of Medicine. He is also the Director of Behavioral Research and Community Engagement for NOLAHYPE, a program of the Section of Adolescent Medicine. NOLAHYPE's mission is to eliminate health inequities and promote healthy development among queer and trans youth (QTY) through innovative research, community engagement, and primary care. He is PI/MPI on a number of original research studies and co-leads the Tulane site for the Adolescent Medicine Trials Network for HIV Interventions (ATN), the only domestic research network focused on the HIV epidemic among adolescents. The major focus of his research to date has been on HIV-related health inequities with an emphasis on QTY in the South, particularly those who identify as Black and Latinx.
Meaningful community engagement is central to Manny's research. As former co-director of the youth advisory board (YAB) for the ATN and director of our local YAB, Manny regularly garners youth feedback throughout the research process, from study design to dissemination. With his team at NOLAHYPE, he works with community members and organizations to plan and execute culturally-relevant outreach events for QTY (e.g., Walk Balls) and partner with organizations and agencies in his research projects. He recently completed a study with the Louisiana Department of Health to develop and implement a digital media campaign and chatbot to increase QTY engagement with the state TelePrEP program. Currently, he is co-PI on a qualitative study with TIDAL, a local transgender and gender non-conforming (TGNC)-led organization, to develop an innovative workshop to support TGNC people in the Gulf South in response to natural disasters. 
In addition to community engaged research, Manny is particularly interested in social media approaches to study recruitment and HIV prevention engagement. He and his team created and implemented a social media recruitment protocol that successfully enrolled over 300 SGMY. He is PI/MPI of an NIH-funded study and a university-sponsored faculty grant that focus on developing social media communication approaches to increase HIV prevention engagement (i.e., HIV testing, PrEP use) among Black QTY in the Greater New Orleans area.