Tim Craft, MSW
Violence Prevention Institute
School of Public Health and Tropical Medicine
Tidewater Building, 1440 Canal Street, Suite 1510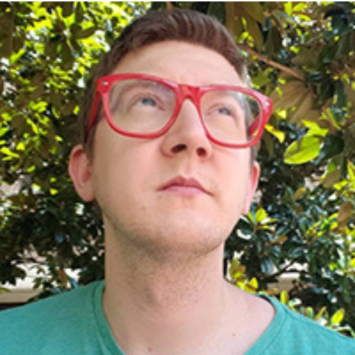 Education & Affiliations
Master of Social Work, Tulane University
Bachelor of Arts in Anthropology & Religious Studies, University of Pittsburgh
Biography
Tim Craft is a community organizer who has worked primarily with queer and disabled folks. He graduated from Tulane School of Social Work with an emphasis on the work of grass-roots organization. He believes in doing work that centers those most impacted, often those kept in the margins. He is interested in work that is accessible, utilizes anti-racist frameworks, and is inclusive of LGBTQIA+ identities.
Research
Moore, M.B., Poe, L., Walker, C.S., & Craft, T.K. (In Press). Utilizing community partners to enhance quality intern training. Collaborations: A Journal of Community-Based Research and Practice.
Craft, T. K., Osofsky, H., Osofsky, J., Hansel, T. (2019). Creating and Curating Effective Social Media Content to Build Community Resilience during Each Phase of the Disaster Cycle. Gulf of Mexico Oil Spill and Ecosystem Conference (GoMOSES) New Orleans, LA
Speier, A. H., Hansel, T. C., Kasofsky, J., & Craft, T. K. (2018). Lessons Learned from Community Health Providers in Post Hurricane Receiving Communities. Environmental Justice, 11 (4), 143-147.
Vernier J.R., Kaufman A. & Craft, T.K. (Aug 2017) Is This Intersectionality Wheelchair Accessible? Social Work and Disability Studies. Tulane School of Social Work. New Orleans, LA.
Interests
LGBTQIA+, Mass Incarceration, Disability Justice